Brooks Institute - 1996


These are photos I made on a project while attending Brooks Institute of Photography. All shots are from Death Valley National Monument. Used Photoshop 3.0 (!) on files scanned from slide/chromes shot on a 4x5 Wista Field Camera.
All photos on this page © 1996 Peter C. Miller.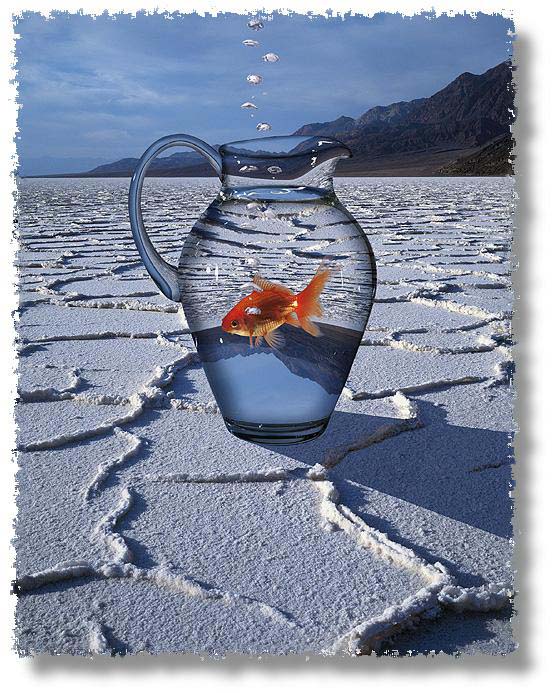 "Dry Liquid Atmosphere"
Base image shot at Badwater, Death Valley.
---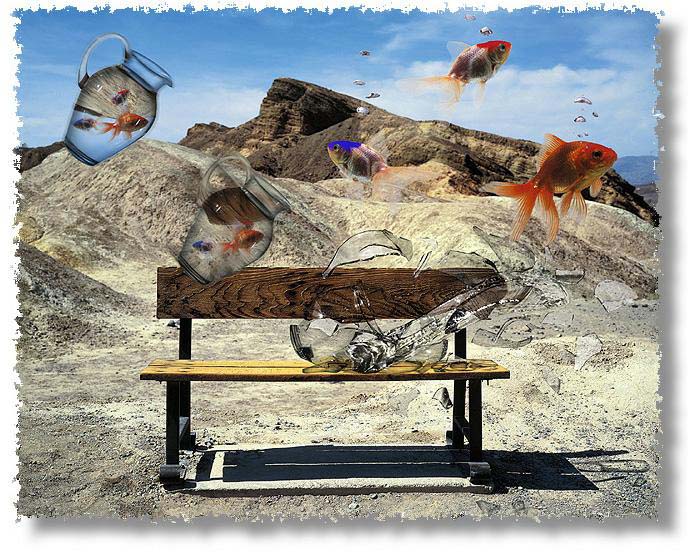 "Collision at Zabriski Point"
Base image shot a Zabriski Point, Death Valley.
---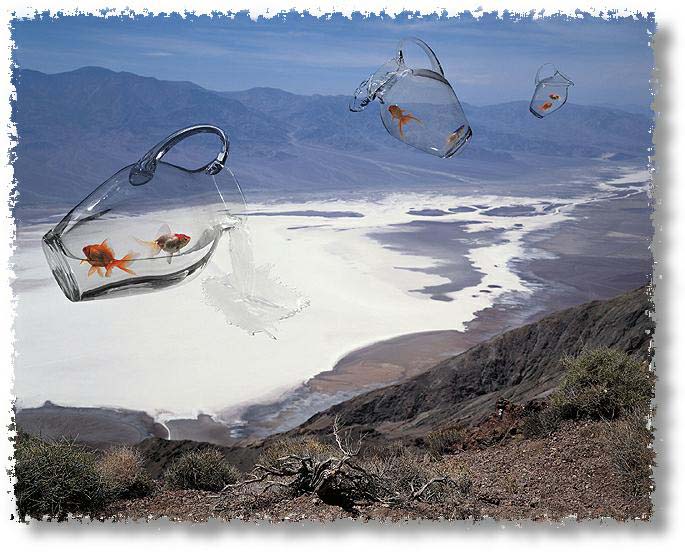 "The Mojave Catastrophe"
Base image of Death Valley as seen from Dante's View
---
"Death Valley Feeding Grounds"
---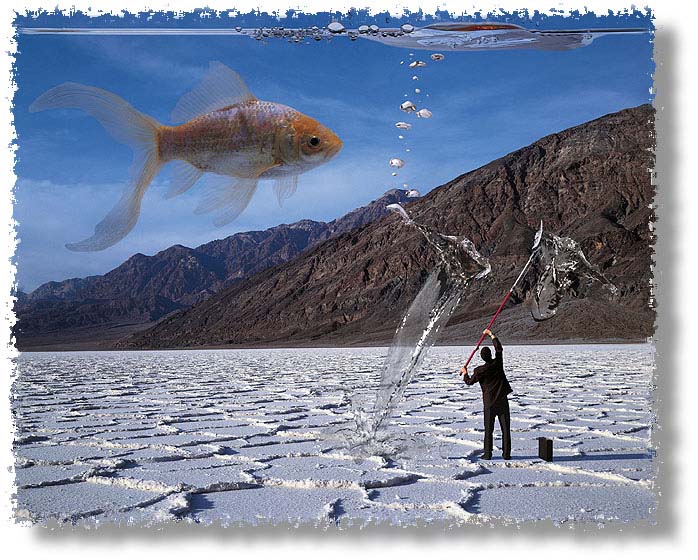 "Tapping the Water Supply"
Base image shot half mile west of Badwater, Death Valley.