Below are photographs of my trip with some adventurous friends to Coyote Flat
in the Eastern Sierras near Bishop, California.
---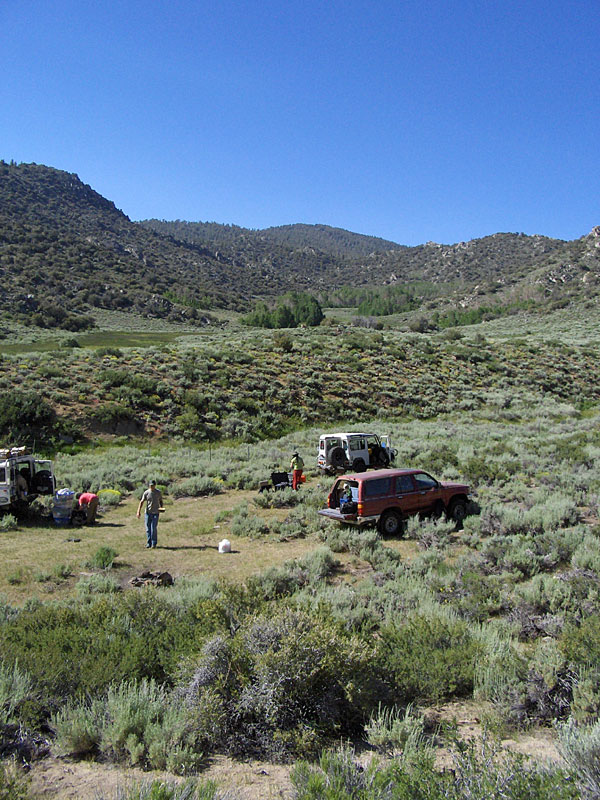 ---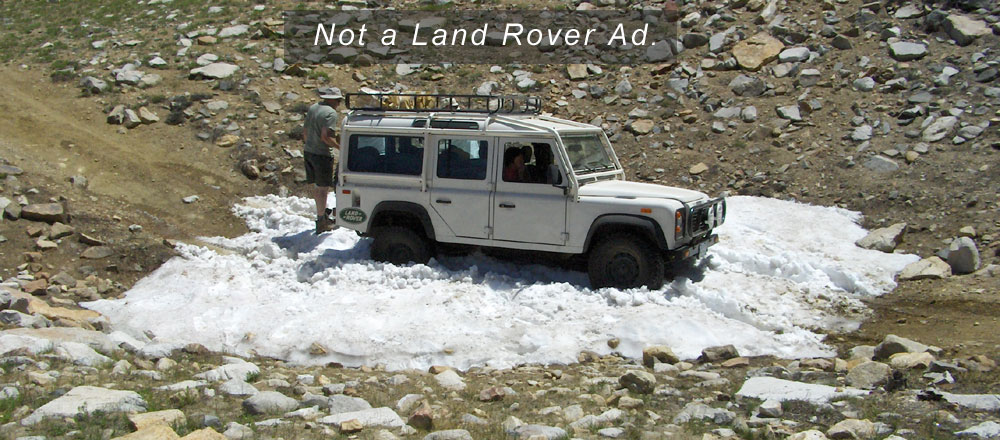 ---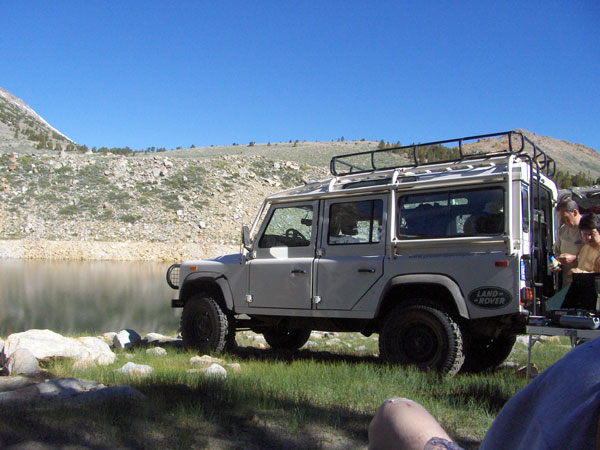 ---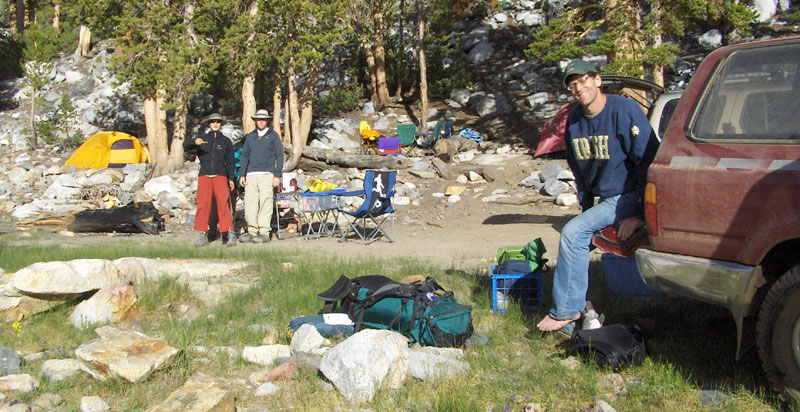 ---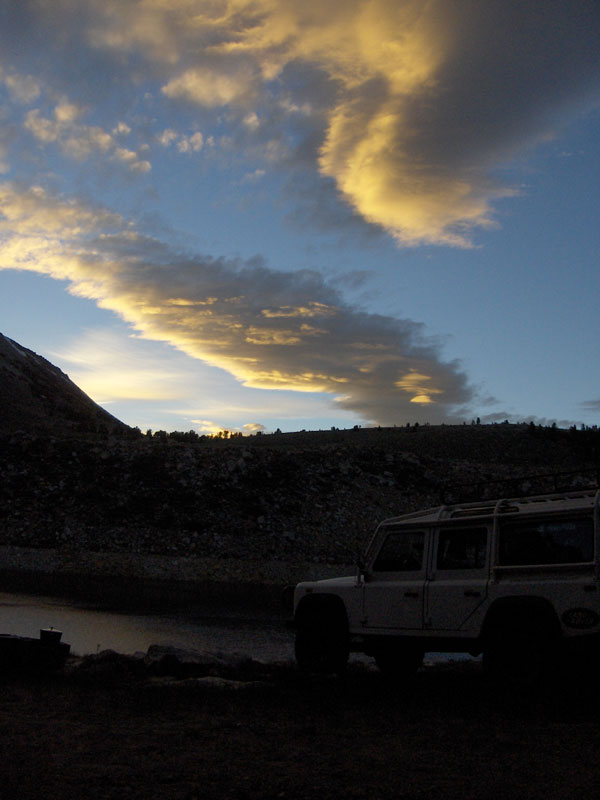 ---
---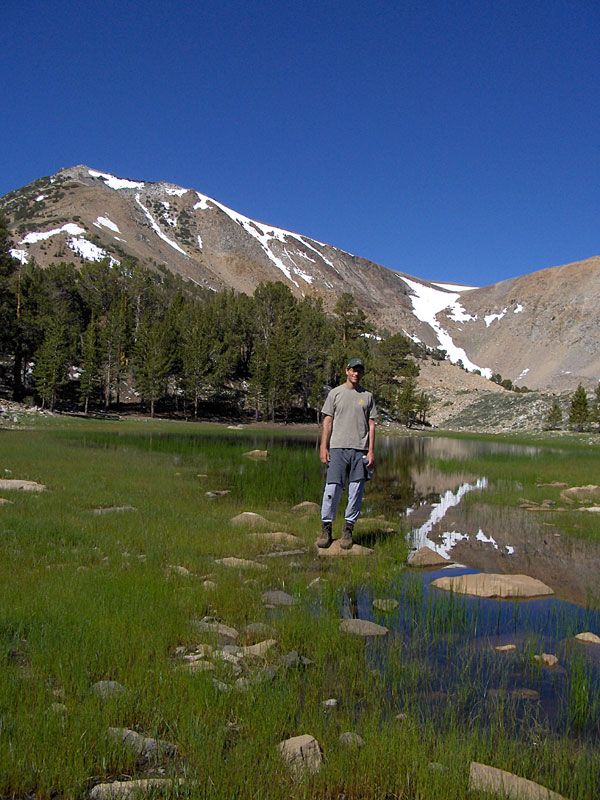 ---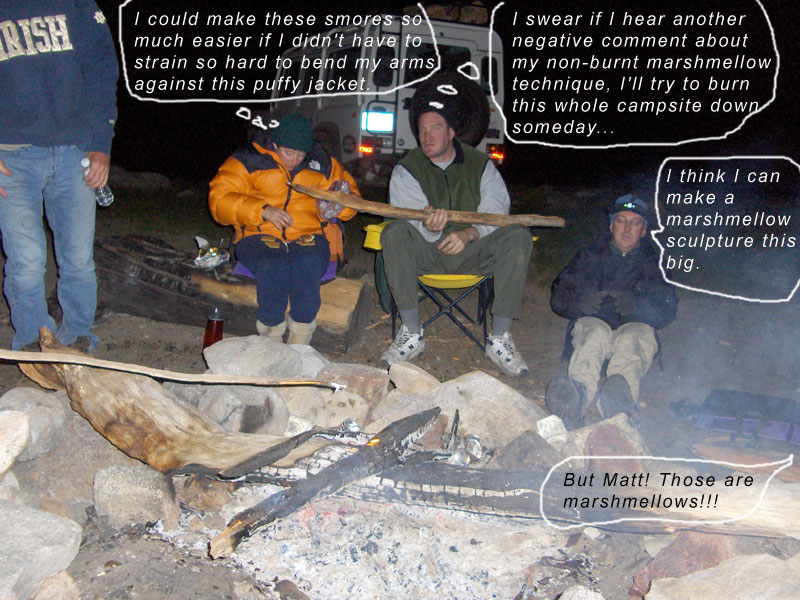 ---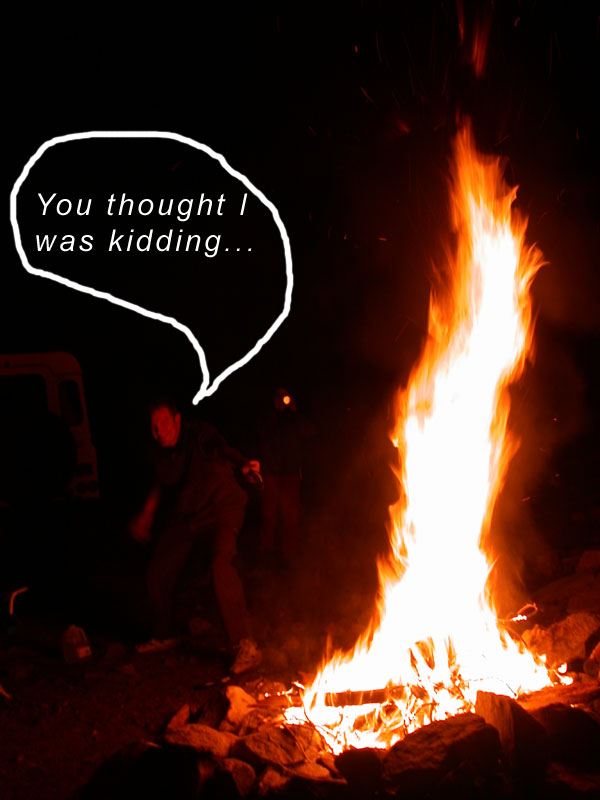 ---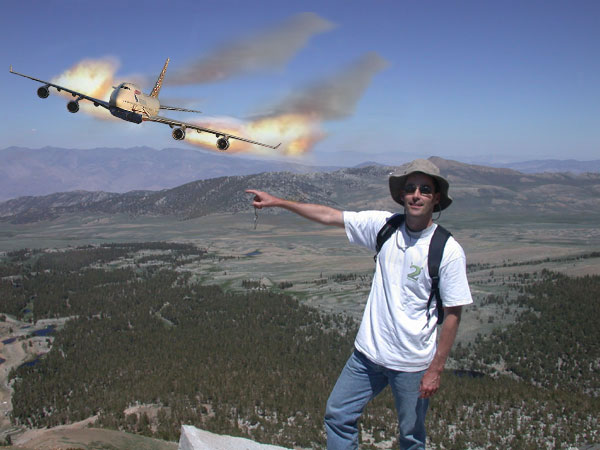 Please note the large high altitude runway tucked neatly away in my shirt sleeve as I point out the direction from which the 747, engines afire and filled with grenades, approaches our position as predicted. Fortunately, Matt had asked us about this very situation over the campfire the previous night, and we knew exactly what we would do, and how far we would have to be from the impact zone in order to survive.
---
King of the World, at the Top of the World.
"Look Pa! Look Ma! Three kidneys!"
---

Lower Funnel Lake
(Click to see high resolution version)
---

Mr. Matt Dougan and followers return to 11,700 ft. atop the Funnel Lake Ridge.
(Click to see high resolution version)
---